When it comes to Indian E-commerce marketplaces, Flipkart is not a name that we can miss out. With Flipkart, brands enjoy the benefits of improved visibility and sales, along with access to a large and diverse customer base.  
Flipkart is the Goliath of the Indian E-commerce space. Flipkart offers more than 85 million products across 90+ categories. With the customers' growing reliance on purchasing goods and services online accompanied by the ease that it affords, Flipkart offers E-commerce retailers tremendous development opportunities. 
Our relationship with Flipkart is a few years old, and we are happy to partner with Flipkart to help our client brands reach great heights. Further, it enables us to reach more audiences and deliver success to our clients.
Started by Binny Bansal and Sachin Bansal, Flipkart began by exclusively selling books in India. However, it expanded soon, offering a wide variety of products. Flipkart went on to acquire Myntra and Jabong, two other online shopping websites as its subsidiaries. Its journey from an online book retailer to one of India's largest E-commerce platforms inspires a generation of start-ups.
For brands that are looking to grow their business and ensure a wider presence, Flipkart is an ideal platform. They offer an extensive reach in India allowing brands to explore the true buying power of the country.
Here's a quick snippet on how we fared on Flipkart in 2022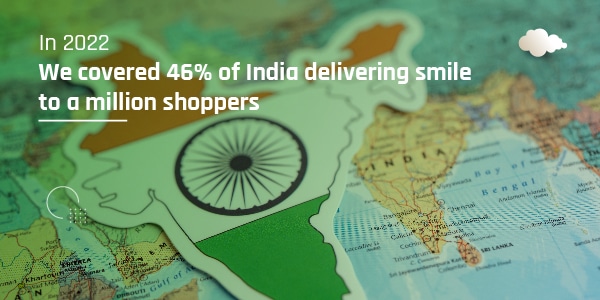 Here are some pro-tips to increase sales on Flipkart
Improving product visibility 
Product visibility is the key when it comes to selling online. Customers have limited time when shopping online and an engaging online copy helps in influencing consideration. Good quality images showing the products in use, a descriptive title, and a detailed description helps in increasing the product visibility on marketplaces. 
Create attractive product descriptions
The product descriptions should be clear, concise and easy to read and comprehend. It should convey all the important information about the product such as its features, benefits, size, material, etc. 
High-quality images are very important to make the product more visible on Flipkart. It is essential to display multiple angles and zoomed-in images to show the product in its best light. 
Use keywords in the title and description
You need to use relevant keywords or search terms in the product title and description in order to make the product more visible on Flipkart. Once customers enter the particular keyword or phrase on Flipkart's search bar, your product will organically appear on top of the page, leading to a higher chance of them picking your product over your competitors.
Flipkart offers various advertising options that you can use to promote your product. This will help you to increase the visibility of your product and the overall awareness of your brand, leading to an increase in your customer base.
According to Flipkart, 52 percent of consumers make repeat purchases from vendors who ship their products on time. Faster delivery has become a norm throughout the E-commerce industry, with platforms delivering products as fast as 10-20 minutes. Providing fast delivery to your customers is essential as it improves brand perception, and customer retention, leading to an overall boost in revenue and sales.
Offering Competitive Pricing

 
The Indian market is a price sensitive one. Since there is fierce competition, pricing remains one of the most crucial aspects when it comes to increasing sales. On Flipkart, discounts are an extremely effective tactic to employ. When shoppers are offered discounts, they are more likely to purchase your product. This will not only attract more customers, but also improve your product's visibility.
Flipkart offers a free shipping option on their platform to make your product more attractive to customers. Providing free shipping to your customers is one of the best ways to increase sales on Flipkart while improving your brand's reputation.
Flipkart is the place to be!
Although traditional brick-and-mortar retail still calls the shots in India, accounting for 93% of a $1.2 Tn market, the E-commerce industry has witnessed a huge upsurge over the years, reaching every nook and cranny that remained unexplored by physical retail. The rise of the marketplace behemoths, Amazon India and Flipkart to be precise, have also given consumers access to the widest possible spectrum of products. Especially since the pandemic, there has been a disruption throughout the industry, with customers getting more accustomed to shopping online. Flipkart also showed strong revenue growth, a growth of over 25% to 42,941 crores. 
If you are looking to scale your business, Flipkart is the platform to integrate into your E-commerce strategy.