The pandemic has accelerated the worldwide digital transformation. When the world faced the Covid-19 pandemic which affected every sector of modern economics, the E-Commerce industry got certain bonuses.
With online shopping overtaking traditional retail, E-commerce is booming on a global scale. The growing number of online marketplaces, buyers and Cross border E-commerce purchases has been dramatically motivating the market's growth.
Also, today artificial Intelligence and automation play an enormous role in renovating global E-commerce, especially when it comes to improving customer experiences and selling internationally.
More and more sellers are getting interested in starting and running online shops and integrating E-сommerce.
And why not?
Retail E-commerce market sales worldwide will reach $6.54 trillion in 2023 vs only $3.53 trillion in 2019.
By 2040, 95% of global retail purchases are likely to be made online and traditional retail may hardly exist.
The average number of items per order increased by 60% during COVID-19.
Almost 1/4 of all E-commerce orders are predicted to be cross-border commerce by this year-end.
48% of online shoppers go straight to a large E-commerce marketplace.
The global Artificial Intelligence market is predicted to reach a $190.61 billion market value in 2025.
51% of global E-commerce players have implemented automation technologies across sales, execution strategy marketing and customer service teams to ensure a seamless user experience for customers.
Let's get started. Steps To Start An E-commerce Business In 2022
Step 1: Research E-Commerce Business Models
The first and foremost step to start is research. It's like an investment to grow an online business, and you also should treat it the same.
For example, you'll want to consider what exactly your e-commerce business is going to offer. Will you be selling products or services? If you're selling products, are they physical or digital? Where will you source your products? Along these lines, you'll also want to think about the type of business model you want to employ — will you offer single products, packages, subscriptions, or something else?
It's not like choosing a business model that your competitor chose to attain ultimate growth would also benefit you.
So, you should start by learning about different business models available in the market.
There are four types of E-commerce business models:
B2C – Business to consumer
C2B – Consumer to business
B2B – Business to business
C2C – Consumer to consumer
Although the growth of the E-commerce industry is a great benefit for those looking to learn how to start an E-commerce business, it also means more competition. You'll want to perform competitor research and find a space where you think you can establish your brand and find success in selling products and services.
Step 2: Start E-Commerce Niche Research
E-commerce niches are segments that sell a particular product type with a unique differentiator in an industry. It may include anything from healthcare products or eco-friendly ones. You should differentiate the product you need to sell and your brand so that customers find it easy to catch up with your product and buy it.
While doing that, you should make sure that your chosen area is competitive; otherwise, you may expect no market there.
Just avoid picking the niche that major brands dominate.
So, emerge with a product category holding a minimum of 1000 keywords. Also, choose the one that does well on social media, where the publishers in that area are affiliates.
Step 3: Validate Target Market & Product Ideas
Before you start searching for products you want to sell, you should think about the product ideas, and personas. Also, you need to know who your potential buyers are. Moreover, you should project a consistent brand image also.
Next, you can move further to product ideas. For that, you can start analyzing your competition, understand it, conduct an online test, craft a prototype, and pitch your idea.
Step 4: Register Your E-Commerce Business & Brand Name
To start your successful business journey, you should have a brand that connects perfectly with your persona.
For that, you need to register your business, choose a unique name for it, get its licenses and employer identification number, apply for business permits and licenses, catch up with the right vendor, craft a distinctive logo, and get the visuals.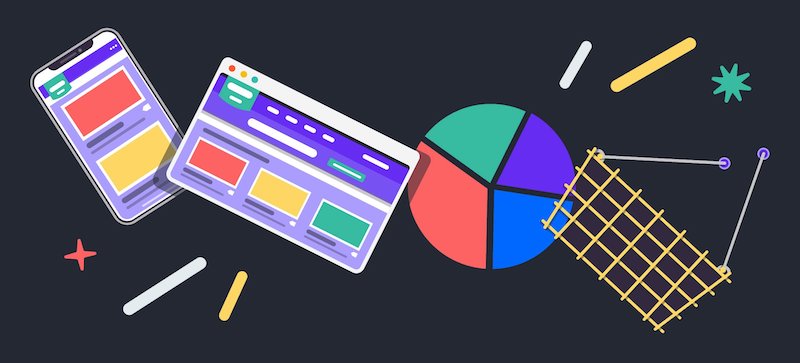 Step 5: Finalize Your E-Commerce Business Plan
Now, it's the right time to prepare your business plan and determine your loan needs, startup budget, and monthly expenses.
Financial management is an essential aspect. It will include details about your staff, logistics, product sourcing and marketing budget.
Furthermore, you should target the inventory management aspect also. You don't need to store products at your warehouse to sell online, and you can just use fulfilment centres to manage your inventory.
Step 6: Partner With An Awesome E-Commerce Accelerator for Marketplace Selling and Scaling (Psst…Assiduus Global)
Now, it's the right time to prepare your business plan and determine your loan needs, startup budget, and monthly expenses.
If you get caught up with selling and scaling, partner with a leading E-commerce accelerator like Assiduus Global. We can help you with the listings, technical aspects, SKU management, seamless user experiences, inventory management, technical support and so much more.
Step 7: Attracting Customers To Your E-Commerce Store
The keyword-stuffing days are gone, but SEO is still alive. Although you need to keep keywords and search terms on every page of your site, URLs, and advertisements, you should also concentrate on driving traffic to your store.
E-commerce websites usually use online marketing to attract customers. But, in the case of funds shortage, you need to gain expertise on varied digital marketing tips.
You can choose to run PPC ads, sponsored content, social media, etc., and adopt some ways to monitor the results of campaigns. It will bestow you an idea about the marketing campaign management which is performing best.
The bottom line
There are plenty of advantages to starting an E-commerce business in 2022 instead of a brick-and-mortar one — the initial investment is much lower, you can begin big or small and your online store can operate 24 hours a day, seven days a week, for customers all over the country or the world. 
It's also much easier and less costly to expand operations if need be — all making starting an E-commerce business all the more worthwhile for aspiring entrepreneurs.
There are, however, important steps to take and investments to make if you want your business to emerge as an internet success story. You should treat your E-commerce website like any other business — stay compliant with tax laws, obtain the necessary permits, invest in customer retention and communication, and don't forget about building a mobile-friendly platform.