Direct-to-consumer, popularly known as D2C brands are altering the face of Indian E-commerce and setting benchmarks with a new-age digital-first approach.
The D2C strategy is fast becoming a popular route for manufacturers and CPG or Consumer Packaged Goods brands to enter the market directly — instead of through a middle-man entity.
The benefits of going direct to consumer are numerous, but to name a few, going D2C eliminates the barrier between the producer and the consumer, giving the producer greater control over its brand, reputation, marketing and sales tactics. Plus, it helps the producer directly engage, and therefore learn from, their customers.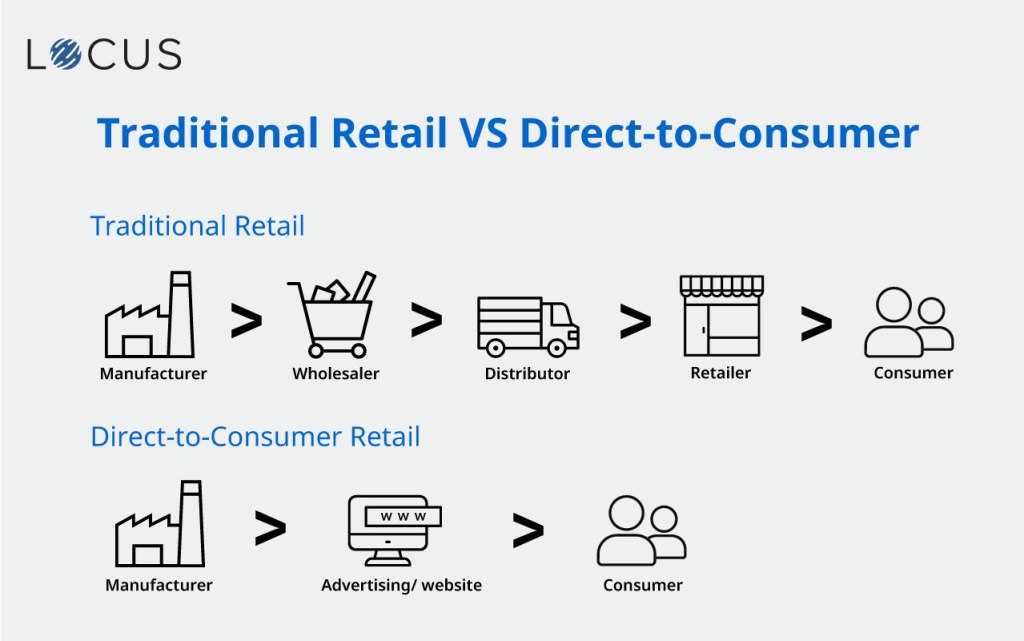 What is the Direct-to-Consumer Retail Model?
Entering the D2C sector has paved the way for several brands to establish more robust business models that will sustain them in the event of the looming economic downturn caused by the global crisis.
As for the E-commerce market, its growth trajectory has been remarkable with brands across verticals shifting to online selling. According to an Inc 42 Plus report, the D2C sector in India will be worth $100 billion by 2025 which in 2019 stood at $26.8 billion. As brands look to further enhance their e-commerce strategies to stay ahead of the game, here are a few rules to amplify and bolster strategies in the D2C business model.
Ready to get aboard the D2C bandwagon? Let's get started!
To make a mark in your industry, you need to stand out right from the very moment you launch your D2C brand.Here are ways to help you get started.
1. Identify the right product and make it affordable
Before you even decide to create a D2C brand, have a reason why you should enter the market in the first place. The reason why both Dollar Shave Club and Harry's emerged was that the men's cartridge razor market, which was dominated by Gillette, was far too expensive, averaging around $6 a blade.
The two D2C brands saw this as an opportunity to disrupt this market and offer a more affordable solution. Harry's sells their cartridge blades at $1.87 a piece and customers have the option to either go for a standard $8 rubber handle or the $20 metal finish one.
2. Your consumers have pain points, address them! Focus, alleviate them!
In addition to affordability, focus your product and branding messages to resolve common consumer pain points.
Bonobos, founded in 2007, is one of the oldest D2C brands.
When they launched, they set out to achieve a very simple objective: to make better pants for men.
Prior to launching Bonobos, they discovered two things:
Men don't like to physically go out and shop around for pants
A majority of men experience difficulty in finding a good pair of pants
Further research led to findings that European manufactured pants were often too high-rise and were tight around the thigh area, and American manufactured pants were quite baggy.
Bonobos developed a pair of pants that fit in between the two extremes. When they initially promoted their item, the early adopters of the product shared extremely positive reviews, spurring the growth of the company. Bonobos would go on to expand their range to include formal wear, swimwear, shirts, and other accessories.
3. How about a subscription-based model?
Many successful D2C brands like Dollar Shave Club, Honest Company and Harry's offer their customers a cancel-any-time subscription package.
The subscription model helps to save your consumers time, effort and money. And it also helps you achieve a better customer retention rate.
Dollar Shave Club's retention number after one year of operations was approximately 50% of customers still using the service. And after 2 years, they retained 25% of all signups.
The recurring revenue along with high customer retention led to rapid exponential growth.
4. Simplify preferences
Many successful D2C brands like Dollar Shave Club, Honest Company and Harry's offer their customers a cancel-any-time subscription package.
When bed-in-a-box D2C brand Casper launched in 2014, they observed that the process of buying a mattress was an awful consumer experience. The prices were too high, the sales staff were extremely pushy and the different options that were available to them led to a lot of confusion.
Casper's approach to the mattress industry was unique. They only offered one model of the mattress, at an affordable price, and the product was delivered straight to your door.
By eliminating all the unnecessary choices, Casper went on to achieve $1 million in sales after the first month and $100 million within the first two years.
During their research, Casper found the majority of customers preferred either a foam mattress or a latex mattress. When combined, Casper produced a solid all-around mattress. Although some of their consumers did prefer to have air or innerspring, losing out on those potential customers meant focusing their efforts on selling a single mattress which was preferred by the majority.
5. A content-first approach always works
Emily Weiss started her blog Into the Gloss back in 2010 while she was interning at Vogue. She wanted to engage with celebrities and moguls to talk about their make-up rituals. As the blog grew in popularity, hitting 15 million unique views every month, Weiss decided to take the leap and launch her own brand, Glossier, in 2014.
On launching Glossier, Weiss's blog has proven to become an invaluable asset in helping Glossier grow its year-on-year revenue by 600%.
The blog also provided a platform to engage with Glossier's target market to gain new product ideas and consumer insights. When Glossier posted "What's your dream face wash?" it garnered over 400+ comments, which were then categorized by ingredients and concepts.
6. Hassle free returns
Adopted by brands like Casper and Bonobos, having a free returns policy provides consumers with reassurance and confidence to purchase from you. Many D2C brands operate and interact with their consumers online, and some consumers will hesitate to buy a product from a brand they are not familiar with — that's why having this kind of policy helps.
7. Make use of celebrity influencers
Actress Jessica Alba used her 11 million followers on Instagram to launch the household brand The Honest Company in 2011. In the space of a year of launching, the company hit $10 million in revenue, and by 2014, it reached $150 million.
While acknowledging the fact that not everyone is a celebrity entrepreneur — though it would help — you can certainly make use of celebrity influencers to help promote your product.
In promoting Casper's mattress, they reached out to various Instagram and Twitter influencers, as well as leveraging Hollywood connections. Indeed utilizing influencers does involve a cost, but it certainly does pay dividends when the influencer is authentically active on social media.
When Kylie Jenner shared a picture of her new Casper mattress in March 2015, it generated more than 800,000+ likes and it immediately doubled Casper's sales.
8. Word-of-mouth works phenomenally
Prior to launching, Harry's was able to get 100,000 email addresses of potential customers in just one week. How did they manage to achieve that? By encouraging those customers who signed up to get their friends and family to sign up, and the more people they could invite, the more prizes they could get:
5 friends: win free shaving cream
10 friends: win a free handle with a blade
25 friends: win a Winston shave set
50 friends: win a year's supply of free blades
The incentive-driven scheme was extremely powerful. Referrals accounted for 65,000 sign-ups.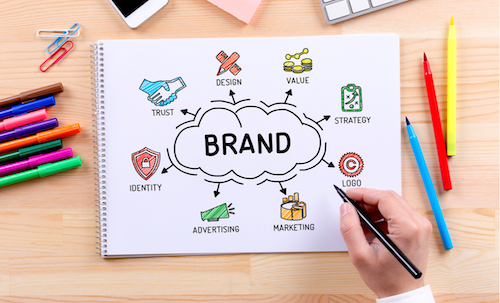 9. Create something viral
The Dollar Shave Club created a notoriously famous viral video that has been viewed over 25 million times. Haven't seen it yet? You ought to!
The video cost $4,500 to make and features CEO Michael Dubin delivering a speech in a sarcastic and nonchalant manner. When the video was published on March 6, 2012, at 6.30 am, Dollar Shave Club's website crashed, but when the site finally came back online, there were 12,000 orders waiting to be processed.
Even though the success of the video was sudden, a lot of deliberate steps were taken to ensure the video did go viral:
The company contacted several publications and offered them early access to the video
They spent over $10,000 promoting the video on social media
They created a shorter version of the video for late-night TV
They approached sites and blogs that were considered tastemakers for the male demographic
They paid to get mentions on shows like Howard Stern
All of these steps helped to amplify the video's reach. Plus, the video is hilarious.
10. Create a virtualized experience
Optical eyewear D2C brand Warby Parker set out to disrupt the $5 billion eye exam market.
When they were founded in 2010, it shipped 5 pairs of glasses directly to its consumers for them to try. They then went on to develop an augmented reality app for virtual try-on, in an effort to make the home try-on business model redundant.
But it wasn't until 2017 when Warby Parker made their biggest move to disrupt the optical eyewear market. The company saw that customers typically spent $50 for an eye test at an optician, and at that same optician, they bought a pair of glasses as well. According to the Fast Company, optometrists get 59% of their revenue from selling Luxxotica-made frames.
To disrupt this widely accepted trend, Warby Parker knew they couldn't ask their consumers to ask their opticians for a prescription and then walk out so that they can upload their details to a startup's website since it is unnatural and quite rude.
That's why they developed the Prescription Check app that enabled consumers to examine their prescription and pupillary distance via the app. The data from the app is sent to a contracted optometrist who assesses the results. It is a fast, convenient, and easy way to get your prescription without having to go to the opticians.
11. Use micro-influencers
If you don't have the budget to use celebrity influencers, then you can reach out to micro-influencers in your niche. Glossier engaged with its 800,000 strong communities on Instagram to promote their brand.
They achieved this by allowing customers to create their own customizable products that encouraged them to create content around and share.
Those who produced high-quality and consistent Glossier-related content were invited to become brand ambassadors.
12.Ask customers to make content
While viral videos can be quite powerful, achieving viral status is not necessarily guaranteed. But Warby Parker took a different approach. They asked their consumers to make content by posting pictures and videos on social media of them trialling their home try-on kit.
The company found that those who shared content were 50% more likely to make a purchase, so this strategy was focused on those who had an inherent desire to share photos, but rather than asking for feedback from friends and family, Warby Parker asked their consumers to go a step further and share with the wider world.
As a result, there are over 56,500 YouTube videos that appear under the search term "Warby Parker Try On".
13. Implement an aggressive SEO campaign
Search Engine Optimization is – still – a sure-fire way of getting widespread recognition and generating web traffic.
In dominating the search engine rankings in the mattress industry, Casper created multiple landing pages for every conceivable search term that people will use to buy a mattress. They also pumped a lot of money into Adwords to rise above their competitors to achieve a massive chunk of the 550,000+ monthly Google searches for mattresses.
While this may be an expensive way of building traffic, it has undoubtedly been a powerful trump card for Casper.
14. Disrupt social media with infographics and memes
Never underestimate the power of visual content like memes and infographics. If it is able to strike a chord with your audience, then you will establish a strong brand following.
Clothing brand, Everlane, prior to its launch, produced a single infographic that laid out the actual total cost to make a shirt, along with the markup added by the wholesaler and retailer. The infographic gained nearly 20,000 notes on Tumblr and some controversial comments from individuals in the fashion and beauty sector.
Everlane followed this up by posting the infographic and reaction on Facebook. Business Insiders reports that by combining all the social media campaigns to promote infographics helped Everlane gain 200,000 organic users.
When Everlane eventually launched after their viral infographic campaign, they sold out their first product — a $15 t-shirt.
15. Deliver an end-to-end customer experience
In addition to customer acquisition, it is also essential to maintain strong customer relationships throughout the customer journey, this includes after-sales.
In observing the growth of Zappos, Bonobos founder Andy Dunn realized that their growth had very little to do with the products they sold, and more with delivering an excellent service.
Bonobos developed a culture of ultra-responsive customer support that delivered:
90% success rate of responding to calls within 30 minutes
90% success rate of "great" email ratings
Sub-24-hour average response time for email
Bonobos saw its direct traffic rate increase by 53.5% — which is an industry best, and the company also won the Multichannel Merchant's Customer Experience Leader award in 2015 and 2016.
16. Utilize supply chain and distributor accelerators…psst…Assiduus Global
Selling D2C requires logistics, storage and fulfillment capabilities.
For most D2C brands, this will involve having to incur a high capital cost. But by utilizing a fulfillment company such as Assiduus Global, you gain access to their logistics and distribution facilities in exchange for the percentage of your sale or for a fixed monthly price.
Plus, since Amazon has a huge number of monthly visitors, placing your product on their marketplace will give your brand excellent exposure.
What does the future look like for D2C brands?
By focusing on consumer pain points and building insights-driven products and experiences, D2C brands have been able to exploit margin opportunities and amass share and cultural relevance. Maintaining this consumer centricity will be key as D2C brands continue to seek growth and build sustainable businesses.