The E-commerce industry is growing at breakneck speed. 2020 brought about an unprecedented number of changes in the retail industry, none more so than the acceleration toward E-Commerce.
It's estimated that there will be 2.14 billion global digital buyers by end of 2021.

In 2020, the year of the pandemic, global retail e-commerce sales grew by more than 25%.

E-retail revenues are projected to grow to 5.4 trillion USD in 2022.

2021 will end with E-commerce sales clocking in at 18.1% of retail sales worldwide.

81% of consumers conduct online research before making a purchase online.
Global E-commerce is many things—cross-border commerce, borderless business, and international online retail. But most importantly, it is not a luxury for businesses. 
You cannot ignore it anymore.  Going global is a necessity!
2022 looks to build on this incredible momentum, leveraging the tools and trends that defined a monumental year for online shopping. The brands and retailers that adapt will not just survive a rapidly changing retail landscape but set themselves up to thrive for years to come.
Let's discuss E-Commerce trends in 2022.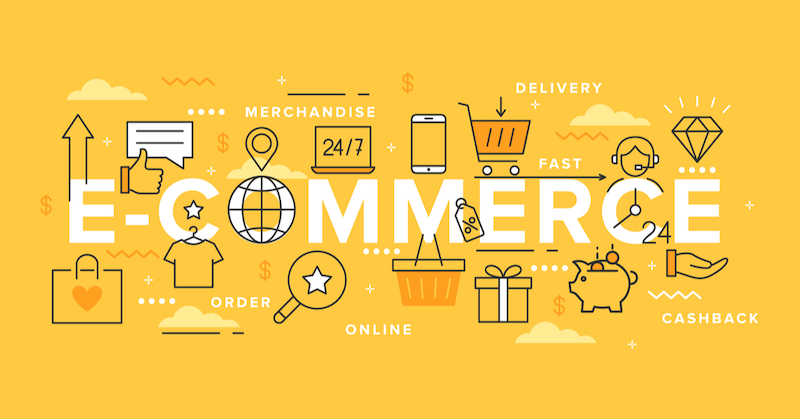 1. AI and ML Will Rule
Most of the time, when we visit a brick-and-mortar store, a shopping agent gives us recommendations based on our taste and helps us navigate the store. Similarly, online shops use AI and machine learning to give consumers a more personalized shopping experience, by making smart product recommendations and using predictive search.
Broadly, AI means making technology understand repetitive human behavior. Earlier, product recommendations were manual and prone to errors. Now, they are automated and smarter, as AI can make suggestions on the basis of a customer's search history, purchase history, gender, demography, etc.
Though there's nothing novel about using AI and machine learning in E-commerce for enhancing user experience, as of now these technologies are only used for recommendations and product searches.
Experts say that we have only slightly tapped into AI's potential to enhance online shopping experience. There is still so much more that can be and needs to be done.
2. Product Customization Will Remain Crucial
A lot of E-commerce stores are selling products that can be customized by the individual, as well as for the individual. Online stores are leveraging interactive content to gain in-depth insight into customer needs. These stores use quizzes, surveys, online interaction sessions, etc to build products that cater to different types of customer segments.
Many big brands allow customers to make changes online. The custom products are then delivered to their address. For example, Nike allowed customers to create their own designs and choose their own colors for its Lunarglide shoe edition.
3. Search Via Voice
Voice assistants like 'Okay Google', Amazon's Alexa, and Apple's Siri are gaining traction at an increasing rate. People buying these voice assistants use them for every little thing- from checking the news to playing songs and buying products online.
In the coming times, more and more users will buy into this technology and get accustomed to purchasing products through them. Being able to order products using smart speakers will give consumers, especially multitaskers, a hands-free and effortless shopping experience they are bound to appreciate.
As of now, it will take some time to make voice assistants completely reliable and usable across the globe. A lot of development needs to go into making them understand different languages, accents, customer behaviors, etc.
But once all that is done, E-commerce merchants will definitely want to inculcate voice technology into the shopping experience they offer.
4. Chatbots Remain Significant
Chatbots have been trending in the E-commerce industry for years now and will continue to do so because of the level of personalization they offer. As soon as your customers visit your store, a chatbot greets them and offers help. This makes customers feel less alienated from the store, as they can easily reach out for help.
Chatbots facilitate communication with thousands of customers and help e-stores give a personalized experience to the customers through appropriate recommendations.
Nowadays, a growing number of shoppers prefer to converse with bots and other digital self-help tools. This is because of their easy accessibility and prompt responses.
In addition to automated responses, there are a lot of ways in which chatbots are expected to evolve and contribute to providing a top-notch experience to customers.
5. Virtual & Augmented Reality Cannot Be Ignored
Ordering products online makes the shopping process effortless and wholesome. You can browse variations of a product, compare its pricing and features, read customer reviews and then make an informed decision, all from the comfort of your home. Speedy deliveries ensure that we don't have to wait long to receive our beloved products.
However, one downside of online shopping is that there's always a gap between the consumer's visualization of a product, and how it actually fits into their lives.
Virtual and Augmented reality can bridge this gap. Virtual reality gives you a 360-degree view of a place, whereas Augmented reality helps you place computerized graphics on real-life objects so that you can get a clear picture of how they will look in the real world.
This means, that VR can give customers a virtual tour of how a product actually looks, and AR can provide them with a more accurate idea of whether or not it meets their expectations.
For example, Sephora's 'Virtual Artist' feature allows you to try on different make-up products and mix and match to create different looks. This creates a personalized shopping experience that consumers will never want to say no to!
The consumers of today increasingly want to make smart buying decisions. Augmented and virtual reality are definitely here to stay, and will start gaining even more popularity in the coming times.
6. E-Commerce That Is Headless
Store owners like to be in full control over the frontend design and layout of their website so that they can offer customers a more personalized and seamless user experience. However, E-commerce platforms come with a premade frontend design. Though themes can be changed, all layouts available in the market are structured in accordance with the architecture of the E-commerce platform.
Headless Global E-commerce platforms come with a separate frontend and backend layer. This means that any changes made in the frontend presentation of the store need not be followed by a subsequent change in the backend functionality. Data is retrieved from the backend via API calls and is separate from the frontend
For businesses and brands, this means they have full power over the UX and UI of their website across different channels, desktop, social media and mobile. They can structure everything according to their consumer base, and create a design that perfectly represents their brand.
This can help stores accomplish more with their content marketing, SEO, and digital experience of their storefront.
7. Mobile Shopping Is Still On The Rise & Is Poised To Climb
In 2020, mobile commerce sales reached $47.8 billion, 31% of all retail E-commerce spending. Experts point to the increase in people owning and using a mobile device as proof that mobile commerce will increase in 2022. 
Currently, there are 298 million smartphone users in the U.S., a number that's expected to reach 302 million in 2022 and 311 million by 2025. As many as 30% of smartphone users utilize mobile devices to research products and services to buy online, while 24% of them use their phones to make purchases. 
Mobile E-commerce offers a remarkable advantage- the ability to shop from anywhere. In the US, 4 out of 5 customers are online shoppers, and more than half of them use their smartphones to make purchases. In Europe, 55% of consumers are shopping from their mobiles.
E-commerce businesses are doing their best to improve a customer's experience of shopping in their store while using their mobile devices. They're offering a slew of payment options to customers, from credit/debit cards to e-wallets, Amazon Pay, etc.
Experts believe that offering a multitude of mobile payment integrations is a big step towards a better mobile shopping experience.
8. Going Green Is Essential
Around 50% of Millennial parents say they like to purchase products that support environmental causes.
Consumers are becoming more conscious of the fact that the resources we have at our disposal are limited, and every day we neglect this issue, we edge closer to the complete exhaustion of our natural habitat. With this also comes the realization that our purchasing habits can play a huge role in sustaining our environment.
A lot of E-commerce businesses are adopting sustainability and eco-friendly measures in one way or another in their business operations. Whether it is supporting a charity, donating their proceeds to a cause, using sustainable raw materials in their manufacturing and packaging, etc.
For example, Nau is an E-commerce apparel store that manufactures its clothing with recyclable material. They use recycled polyester instead of nylon, as the latter cannot be recycled.
Infusing sustainability in your business model can help you contribute to society, reduce costs, and target the environmentally-conscious segment of your consumer base.
9. Drone Delivery Anyone?
Drone delivery is still in its infancy, but it is gaining popularity and is seen as a viable delivery method, especially for small and local deliveries. The Coronavirus outbreak has compelled governments and societies to enforce social distancing norms.
It is expected that this change will fastrack the developments needed in drone technology, so that drone delivery becomes feasible, employable, and more secure in the coming years.
Industry giants like Amazon, Uber Eats, Fed Ex, Alibaba, etc are at the cutting edge of drone technology and are already using it in some regions across the globe.
10. Social Media Will Continue To Influence
Around 74% of users rely on social media for making their purchase decisions. A large percentage of these users would like to purchase a product directly from the social media platform they're browsing on.
Social commerce, the process of purchasing directly from social media is also slowly emerging as a form of online shopping. Leading this trend are platforms like Instagram Shopping, as well as the newly-released Checkout on Instagram.
Instagram shopping involved redirecting the customer to an E-commerce website in order to make purchases. However, the new Instagram Checkout allows users to directly complete payment on Instagram itself, without needing to visit the brand's website or app.
With approximately 295 million users on social media platforms (including Facebook and Instagram) in the U.S. in 2021, companies are spending heavily to reach them.
In 2020, U.S. businesses spent $40 billion advertising on social media, and that number is expected to exceed $57 billion by 2022. Companies spent nearly $4 billion on influencer marketing this year, and are predicted to spend $4.14 billion next year. 
Currently, businesses can use social media to grow brand awareness and debut new products. As social media platforms gain more users and add new addictive features, the influence they exert will continue to increase and social commerce will gain popularity. Statista predicts social commerce revenue will reach nearly $46 billion in 2022—an increase from $37 billion this year. Statista also anticipates there will be 302 million social media users in the U.S. in 2022, a number they expect to swell to 323 million by 2026.
11. Multichannel Personalization Will Gain Popularity
Personalization has become more popular over the past few years as E-commerce sites collect more and more customer data. Statista expects multichannel selling will exceed $491 billion in 2022—a 15% increase from 2021—but we predict multichannel selling will feature personalization in 2022. The pandemic has resulted in more consumers shopping online, and they're expecting personalized experiences across channels. This will come in the form of personalized interactions that promote customer loyalty. 
Since it will be a multichannel strategy, customers will enjoy the same personalized experience no matter what channel they use—no more irrelevant email marketing campaigns or messaging.
12. Safer, More Convenient Payment Options
The final part of the checkout process is payment processing. Unfortunately, there's always room for improvement with this part of the user experience. In 2022, E-commerce businesses will adopt even more ways for customers to pay in hopes of lowering cart abandonment rates. 
Last year, digital wallet usage in E-commerce increased by 23.7% from 2019, accounting for 29.8% of all E-commerce transactions in the United States. Next year, we believe more retailers will offer local payment options so that customers can pay via bank transfers, e-wallets, or cash-based digital payments. 
More brands will also consolidate their payment options into a single platform so they don't have to pay fees on each gateway or payment option they offer.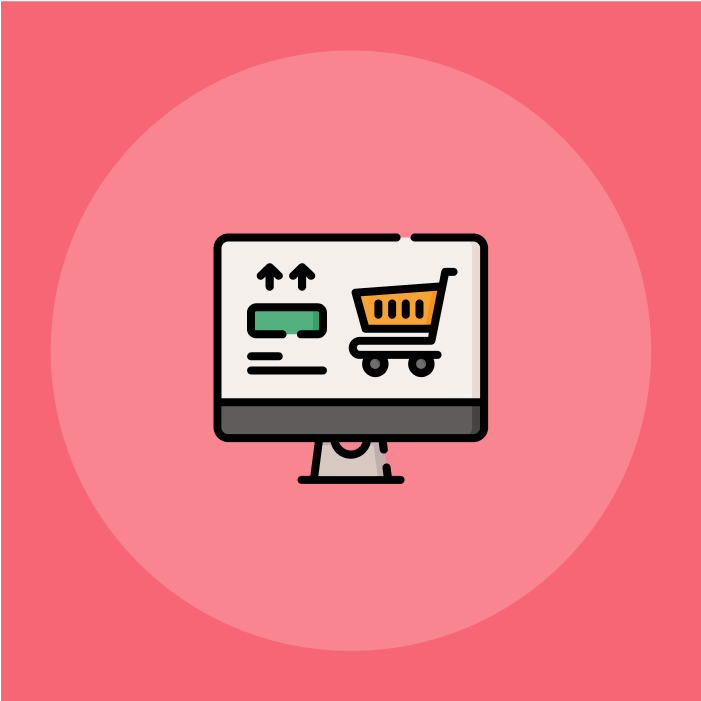 The E-commerce trends in 2022 mentioned above reflect a super bright future for the industry. These numbers are a clear indicator that there is great potential to grow for the industry in the upcoming year.
At Assiduus, we are the top of the supply chain management and distribution game and ensure that our clientele scales their E-Commerce businesses rapidly across global E-commerce distribution with our potent tech and intelligence. 
If you are on the lookout to find the right experts to get your E-Commerce business going, get in touch with us.